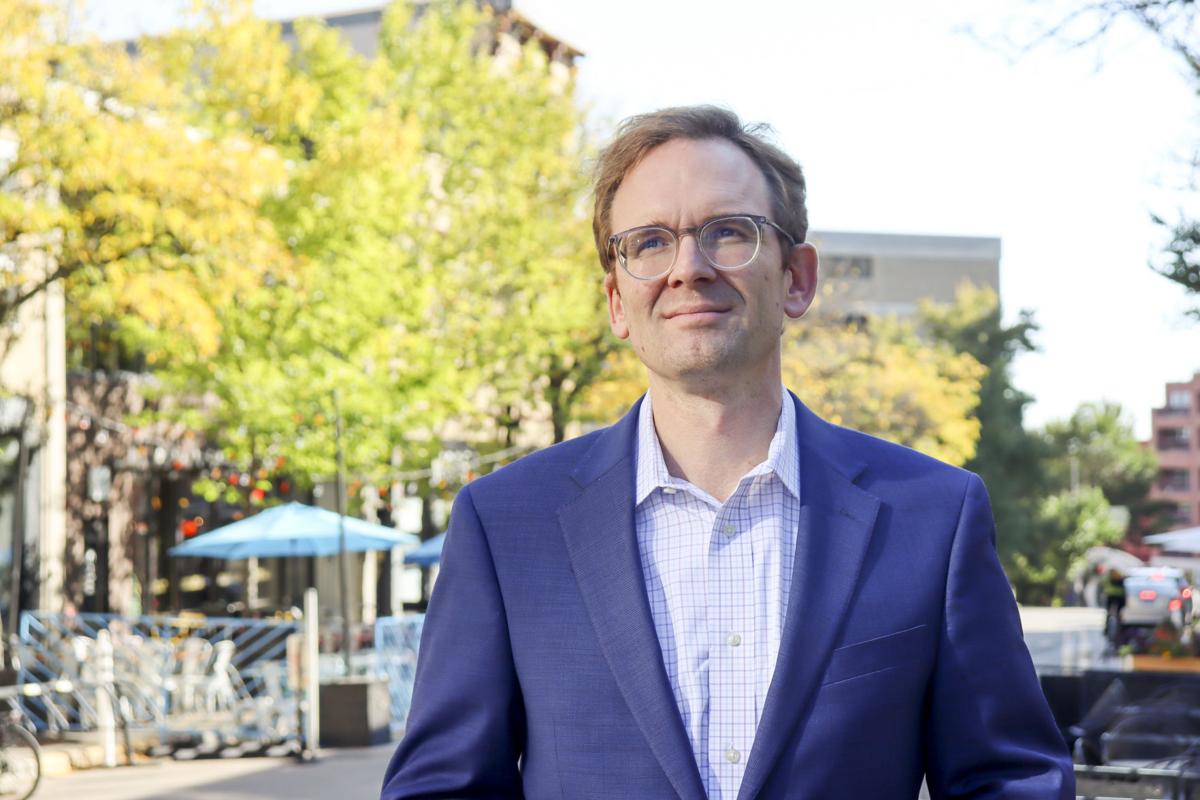 Wisconsin's Tom Nelson talks 'Labor Autumn,' quest for U.S. Senate seat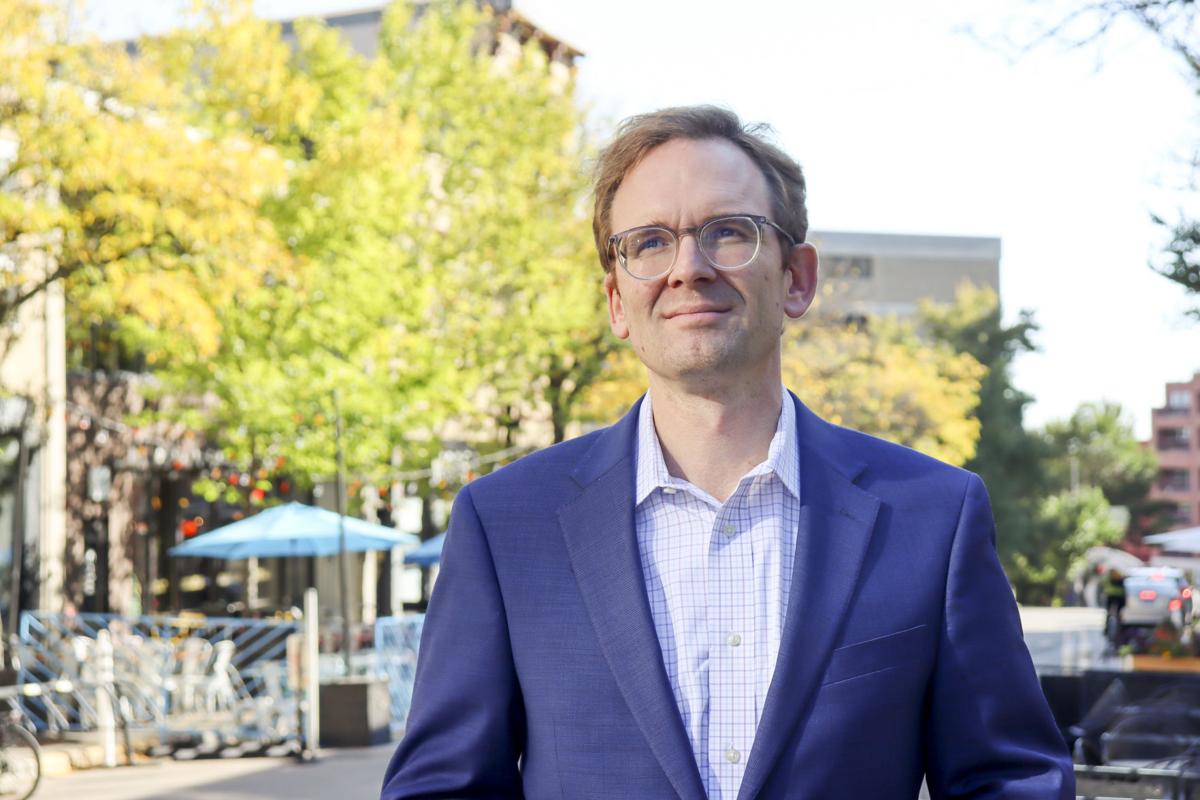 Outagamie County Executive Tom Nelson, who is running in the Democratic primary for U.S. Senate, is pictured on King St. in Madison on Saturday, Oct. 16, 2021.
JACK KELLY
Jack Kelly | The Capital Times
Sign up for the Morning Update email newsletter
Tom Nelson has been running for the U.S. Senate seat presently occupied by Ron Johnson longer than anyone else. So long, in fact, that when he filed to run, the 2020 presidential election hadn't even happened yet.
The Outagamie County executive, who grew up in Little Chute, is in it for the long haul. So far this cycle he's traveled to all 72 of Wisconsin's counties, logging more than 5,000 miles on his Chevy Traverse.
He also has a sense of humor, poking fun at his humble roots by "hosting" a garage sale to sell his kids' old toys to raise money for his campaign.
Forty-five years old and ready for the fight, Nelson met with the Cap Times to discuss his politics, labor unions, Medicare for All and more.
This interview has been edited for length and clarity.
You've been in this race longer than anyone else. How's it going?
We're coming up on our one-year anniversary. We are in a very good position because we have had the time to build a very strong grassroots campaign. That — plus my 17 years in public service, 10 as county executive, which took me around the state, six years as legislator, including two years as majority leader — leave us with a strong grassroots campaign. We are strong on both social media and on the ground. Our engagement on Facebook is off the charts — we're barely spending anything. 
We finished up a 72-county listening session tour. We did that in 43 days. The sessions were about an hour, and it allowed me to sit and basically drill with groups of people to find out about the local economy, top issues and what they want for their next U.S. senator. So, this is a campaign that's going to be won on the ground because, I think, that's what Wisconsin voters are looking for. Someone who is focused on the grassroots, someone who understands the issues, someone who will work hard and fight for the working folks in this state. 
The third fundraising quarter of the campaign just concluded. You brought in around $225,000. Given that you don't have $1 million of your own money to spend on the campaign, how are you feeling about fundraising?
We're strong. Steady Eddy. We're going to keep it a certain level, we're gonna be able to pay our bills. We're gonna be able to sock away money so that at the end of the day we've got enough resources to get our message out. My dad's not a billionaire. I didn't marry into millions. So I can't write those kinds of checks. But again, it goes back to what the voters are looking for. Because elections are not about the candidates. Elections are about the people. 
Look at the people who have represented the state. People like Russ Feingold, people like Dave Obey, people like Tammy Baldwin. They represent the political culture of this state. I think I match that culture quite well. That's another reason why I got in early, because I don't have millions, I don't have billions. It's going to take us some time to develop a grassroots campaign.
Your brand of politics has been described by some smart political minds as "everyman, Democratic populism." How would you define your own brand of politics?
That's exactly right. Economic populism. It's my core. It's where I grew up. I didn't grow up in a loft in Manhattan. These are the people that I grew up with: union workers, supper club waiters, millworkers, small business owners. Just like anything you do in life, you have to have an understanding of where you came from. Like my mom said, "Never forget where you came from." It's not a trite expression.
I think in any line of work, especially as an elected official, you need to have that down pat. It's the Carol Lynn Drive litmus test (named for the street Nelson grew up on). It's been 30 years since I lived on Carol Lynn Drive, but those lessons and those memories will never leave me.
For some time, there has been this populism vein that's coursed through this country — Democrats, Republicans, independents — because people are fed up with the system. They don't feel it's making a difference in their lives. So the difference, though, between populism on the right and the left — and Bernie Sanders talked about this, is populism on the right comes from a very, very dark place. On the other hand, economic populism, the populism tradition of La Follette, Russ Feingold, Tammy Baldwin, comes from a good place. It's looking at how we can build communities, how we can bring people together and how we can focus on the issues that matter to working families.
President Joe Biden has claimed to be one of the most pro-union presidents in American history. How do you feel about the president's efforts to bolster organized labor in the U.S., and are labor unions key to reducing inequity between the wealthy and middle class Americans?
I think we're currently in the "Labor Autumn." Strikes are at an all-time high and workers are taking matters into their own hands. I'm seeing it all over. There are workers in certain businesses in my community that want to do this. A couple have reached out to me about unionizing. Unions are the key.
What undergirds the strength of a worker-focused economy is going to be organized labor. Organized labor built the middle class. We need to have forces of upward pressure on wages, on benefits, on workplace safety. How are you going to get that? We get that with good laws. But you're also going to have it, ultimately, with labor unions.
We need to update the Wagner Act. The foundation of organized labor, recognizing the union and collective bargaining, that's the foundation of the Wagner Act, and that's over 80 years old. The economy's changed since then. You have to focus on that, but it's not just minimum wage. We have to look at the economy today, labor today, and it's a lot different since the Great Depression. There are legacy issues that need to be updated. Yes, this president is one of the most pro-labor presidents in history. When I get to Washington, when it comes to labor, my questions are: "How can I help? How can I be on the team?" I want to push as aggressively as I can on these issues.
You're an advocate for Medicare for All. How do you make Medicare for All popular among Wisconsinites?
Well, it is popular. You look at the polling and it's constantly in the majority. I went on a 72-county tour; health care came up and people liked Medicare for All. But in general, focus on what it's going to do — which is more people covered, and you're going to spend less. Every industrialized country has this.
If there's one thing we learned from the pandemic, it's that we need to have universal health care, we need to have Medicare for All. Right now we have national health care. If you get COVID, and you've got to go to the hospital, they're not going to check your insurance card before they admit you. It's just going to cost you an arm and leg. By the way, most of the people with COVID who are hospitalized have not been vaccinated. If you don't believe in vaccinations, you probably don't put a lot of stock in modern medicine. If you don't put a lot of stock in modern medicine, you probably don't go to see the doctor, you don't have a lot of faith in the health care system and you don't have any health insurance. So think of that additional strain.
If you had national health insurance, if you had Medicare for All, you would not have that problem. You would have closer linkage between public policy and the health care system — which addressed the problem I had when a hospital executive told me in the early stage of the pandemic: "We have a lot to learn, and we're building the airplane as it's flying." That was a major indictment of this current system. If you talk about those issues, about the outcomes, if you talk about health, how it's going to change the lives of their families, how you're not going to have to slave through a bunch of health care adults, it will connect with people.
Democrats in Washington are haggling over an immense infrastructure bill that is seen by many as the president's top priority. Should Democrats be willing to settle on certain things, and maybe come down from the $3.5 trillion over 10 years?
One, we should not settle on anything. Number two, we've got to stand our ground. Number three, we ought to recognize that $3.5 trillion is already a compromise. The president started at $6 trillion, Sen. Joe Manchin started at $1 trillion, so to go to $3.5 trillion is a compromise, and we should hold our ground. But if I had to pick and choose, we should not settle on pieces of the bill that address the climate crisis. That's the existential part. We have a lot of problems, but we really need to start addressing the climate crisis. We are 15-20 years behind the eight-ball on this. But also, it's the same thing with the expanded child tax credit. We need to make that permanent. That has had such a positive impact on the families that I represent in Outagamie County. My position right now is to stand our ground. $3.5 trillion is already a compromise.
The Cap Times plans to interview other candidates for the Democratic nomination for U.S. Senate as the campaign unfolds in the coming months.
Share your opinion on this topic by sending a letter to the editor to tctvoice@madison.com. Include your full name, hometown and phone number. Your name and town will be published. The phone number is for verification purposes only. Please keep your letter to 250 words or less.
Related to this story
Most Popular
Local Government
Entrepreneur proposes scaled-back restaurant and ultra lounge on Capitol Square
Amarion James has submitted applications to open "The Southern Skillet Bistro & Ultra Lounge" with an indoor capacity of 500 in the former Brocach Irish Pub space at 7 W. Main St. 
Local Government
Madison Plan Commission approves converting HotelRed near Camp Randall to housing
The Plan Commission also recommended approval of a zoning change to allow for a homeless encampment with 30 small shelters on the Southeast Side
Local Government
Fingers get ready: 10-digit dialing goes statewide Sunday
Starting Sunday, customers with area codes 262, 414, 608, and 920 will need to dial both the area code and telephone number for local calls as well as those to other area codes in order to make way for a new suicide prevention line.
Local Government
Wisconsin Senate approves GOP-backed abortion bills, longer work hours for teenagers
Republicans control the Senate and passed all four abortion bills without any votes from a single Democrat.
Local Government
Robin Vos says requests for public documents are an effort to 'torpedo' election investigation
Vos' comments came after liberal watchdog group American Oversight issued its second lawsuit this month seeking records related to the investigation.
Local Government
Madison City Council OKs $5.75M for 3 housing projects with majority lower-cost units
The housing developments would consist of 252 units, including 208 units for people making no more than 60% of the median county income.
Local Government
Republicans unveil proposed redistricting maps based largely on existing boundaries
Gov. Tony Evers has said it's unlikely he would sign into law any maps drawn by the Republican-controlled Legislature that are based on current districts.
Local Government
Madison, Dane County consider focused effort to address surge of gun violence
Determined to save lives and reduce arrests, a community organization is proposing a strategy used in other places to significantly reduce troubling levels of gun violence in the Madison area.
Local Government
Blue Mound volunteer group alleges DNR threats, cover-up in dispute over snowmobile trail
DNR officials warned they would sever ties if the group did not drop its case, and when an attorney later sought records, the DNR withheld a key memo detailing the threat, according to the complaint.
Local Government
Complaint: DNR, embattled board chair violated records law
Midwest Environmental Advocates says the DNR and Natural Resources Board chair Fred Prehn failed to turn over text messages about Prehn's refusal to step down after his term expired May 1.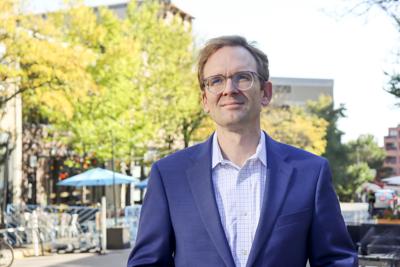 We, at Trump24h.com, collect and analyse data from madison.com.